The future of Star Wars television is well on its way to Disney Plus, and leading the pack consisting of the likes of Andor, Ahsoka, and The Mandalorian is the upcoming limited series Obi-Wan Kenobi. The series, which arrives a bit less than 10 years after the ink dried on Disney's $4 billion purchase of Lucasfilm, represents a key part of Disney's investment in the biggest science fiction franchise in Hollywood.
Vanity Fair has dropped a massive article on us, once again spearheaded by the talented Anthony Breznican, to illuminate the future. Since the article is large enough to warrant multiple pieces, this one will simply focus on the coverage tied to Obi-Wan Kenobi, a six-episode limited event series for Disney Plus. Set at the approximate midpoint between Revenge of the Sith and A New Hope, Obi-Wan Kenobi (Ewan McGregor) himself is at an emotional low point as he waits for the opportunity to train Luke Skywalker (Grant Feely) as a Jedi Knight – against the wishes of the boy's uncle (Joel Edgerton) and aunt (Bonnie Piesse). But circumstances involving the Jedi-hunting Inquisitors (Moses Ingraham, Rupert Friend, Sung Kang) cause the old master to come out of hiding and go off-planet on a new quest – one that will put him on a collision course with his former student, Darth Vader (Hayden Christensen), who he believed had died after their fateful confrontation on Mustafar.
25 years ago when he was cast in The Phantom Menace, Ewan McGregor didn't really see himself being in the position of starring in a big-budget television series, much less making a long-term commitment to Star Wars.
"I really questioned it a lot – I felt like I was part of this new wave of British cinema, really, and that Star Wars wasn't me, that's not what I stood for. I was this sort of urban, grungy, independent film actor. It was hard because it was such a huge decision to do them, such a big event. It was quite difficult for all of us to deal with that, also knowing you've got a couple more to do."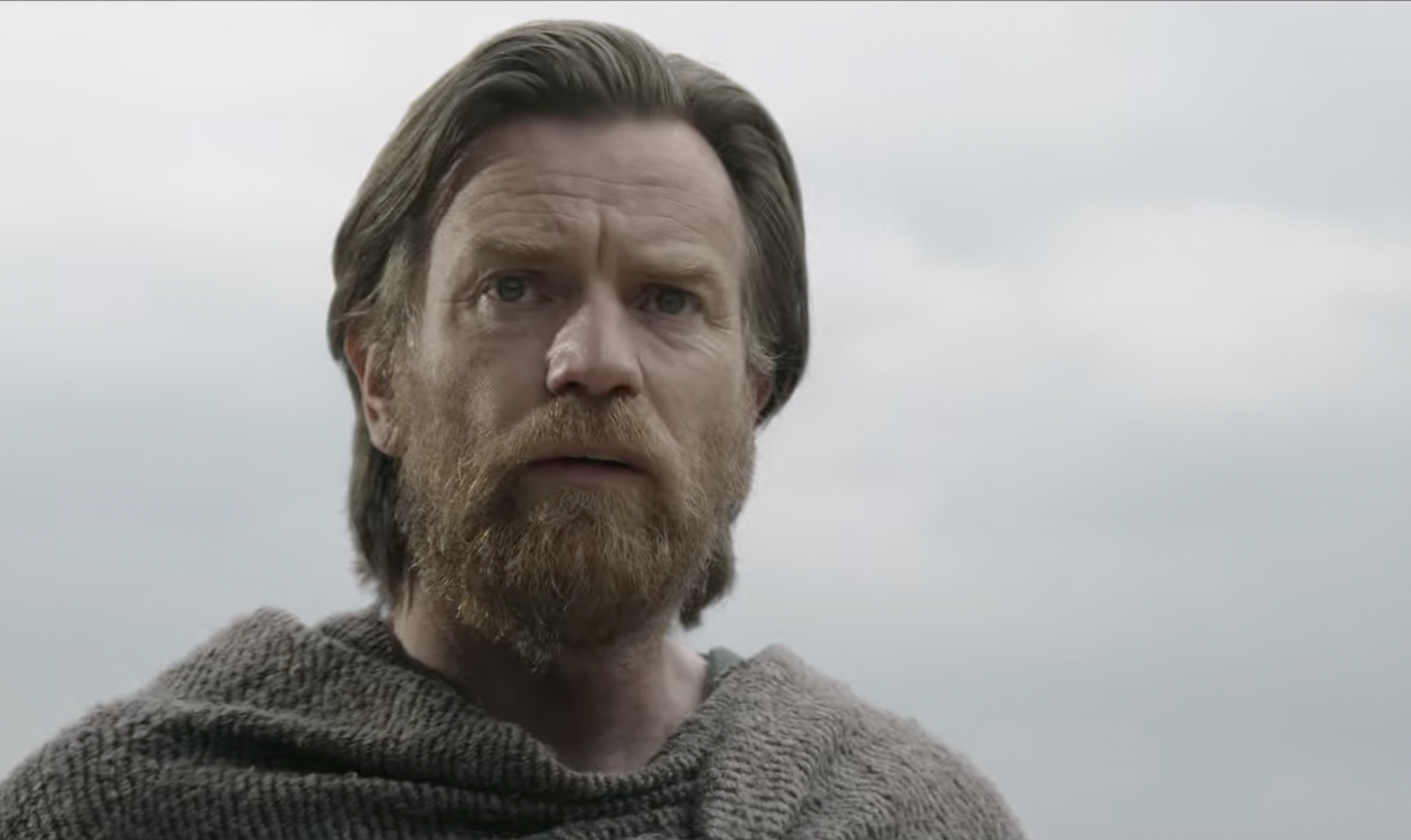 Years later, though, things have changed – McGregor eventually discovered that was excited at the possibility of a chance to play his character again after Disney's acquisition of Lucasfilm, which he always stated he was open to doing but didn't make any solid plans to make a big return, aside from agreeing to do two voice-only cameos in The Force Awakens and The Rise of Skywalker as his spirit communed with Rey. The turning point came about a few years ago, when former Lucasfilm head of storytelling Kiri Hart asked him if he was serious about the idea of reprising his role:
"She just said, 'We just wanted to know if it's true. You've said you'd do it again. We want to know if you mean it.' And I said, 'Yeah, I do mean it. I would be happy to do it again.'"
Initially, Obi-Wan Kenobi was planned to be directed by Stephen Daldry as the third "Anthology" Star Wars film, disconnected from the main narrative of the Skywalker Saga but still adjacent to the characters involved in it. When Solo: A Star Wars Story fell short of financial expectations, Lucasfilm decided to take a hiatus to evaluate which stories were best suited for the big and small screens – and it was decided that an episodic format would give Obi-Wan's adventure more room to breathe without sacrificing the kind of spectacle necessary to tell the Jedi's story. McGregor explained that he actually came up with a very basic pitch for the project once it was on Lucasfilm's radar:
"I just said, 'I think that it should be a story about a broken man, a man who's lost his faith…' To see that man come apart, and see what gets him back together again."
After an initial draft from Drive co-writer Hossein Amini and Australia co-writer Stuart Beattie, a team including the likes of Joby Harold (Army of the Dead), Hannah Friedman (Willow), and Andrew Stanton (Finding Nemo, WALL-E) revised their work and added new content to it. Deborah Chow, who had proven her worth on two of the most well-received episodes of the first season of The Mandalorian, was tasked with directing all six episodes. Star Wars maestro John Williams even joined in to add a theme for Obi-Wan himself, though Natalie Holt is covering for all other musical compositions.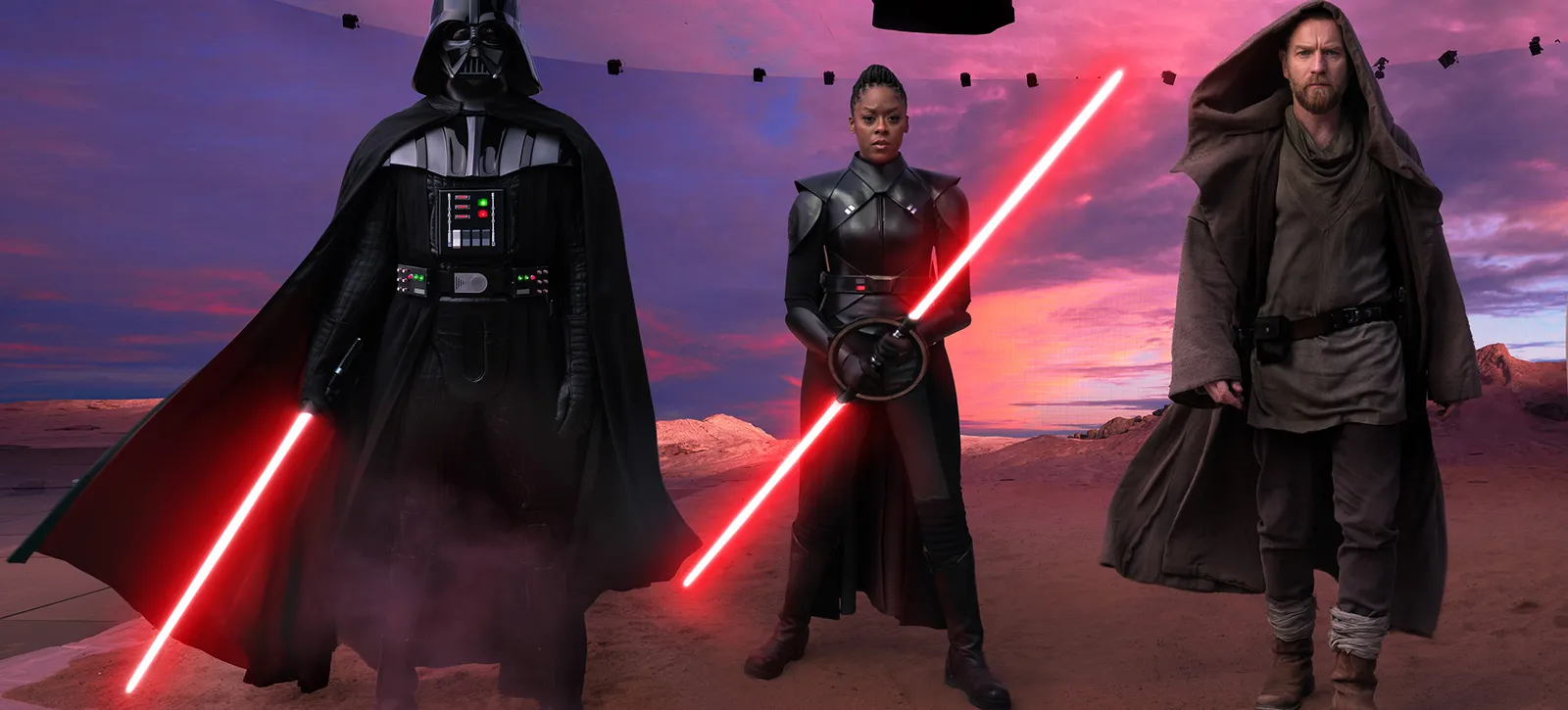 Lucasfilm also opted to go big by defying fan expectations and bringing back Darth Vader into the mix. While Anakin Skywalker's fall from grace, and his mentor's inability to prevent it from happening, was a crucial part of his story, many were led to believe that the two characters never met at all between the two trilogies where they play some of the biggest roles – and, as it turns out, it actually wasn't part of the original story that had been written. Chow was the one who pushed for the angle when she was assigned to the limited series, which they had to deeply consider before moving ahead with it. Michelle Rejwan explained that they put a lot of thought into the decision before greenlighting the character's live-action return:
"It's fun to, in your head, peruse the Star Wars toy store. 'Oh, we could have this character, or feature that ship.' But at the end of the day, we really need to keep it pure about why."
It seems that the show will have to address some questions that they've had about Star Wars continuity for a while: the first being the line from A New Hope mentioning that Vader considered himself "the learner" the last time he fought Kenobi – which many had assumed meant referred to his defeat on Mustafar – and the second being his solemn observation to his son that Kenobi believed that there was light left in him, which didn't line up with the fact that Kenobi was very clearly there to kill his fallen apprentice in Revenge of the Sith. Both of these lines will have to be addressed in some fashion in the show if cohesion is Lucasfilm's ultimate goal here over spectacle. Nonetheless, the fact that a duel between these two characters is happening here to further both of their arcs seems to indicate that they have put a lot of thought into this, as unexpected as it is.
Key among the list of people who wasn't expecting it is Hayden Christensen himself, who briefly wore the iconic dark armor for two scenes to complete his evil transformation at the end of Revenge of the Sith in 2005. Like McGregor, he also made a voice-only cameo at the end of The Rise of Skywalker, but he didn't imagine that he'd be playing the fallen Jedi again. He has stated that he's quite excited to explore a completely different aspect of this character, who now has settled into the role of being a tragic villain:
"I was originally hired to play a very specific portion of this person's life. Most of my work was with Anakin. And now I get to come back and explore the character of Darth Vader… A lot of my conversations with Deborah [Chow] were about wanting to convey this feeling of strength, but also coupled with imprisonment. There is this power and vulnerability, and I think that's an interesting space to explore."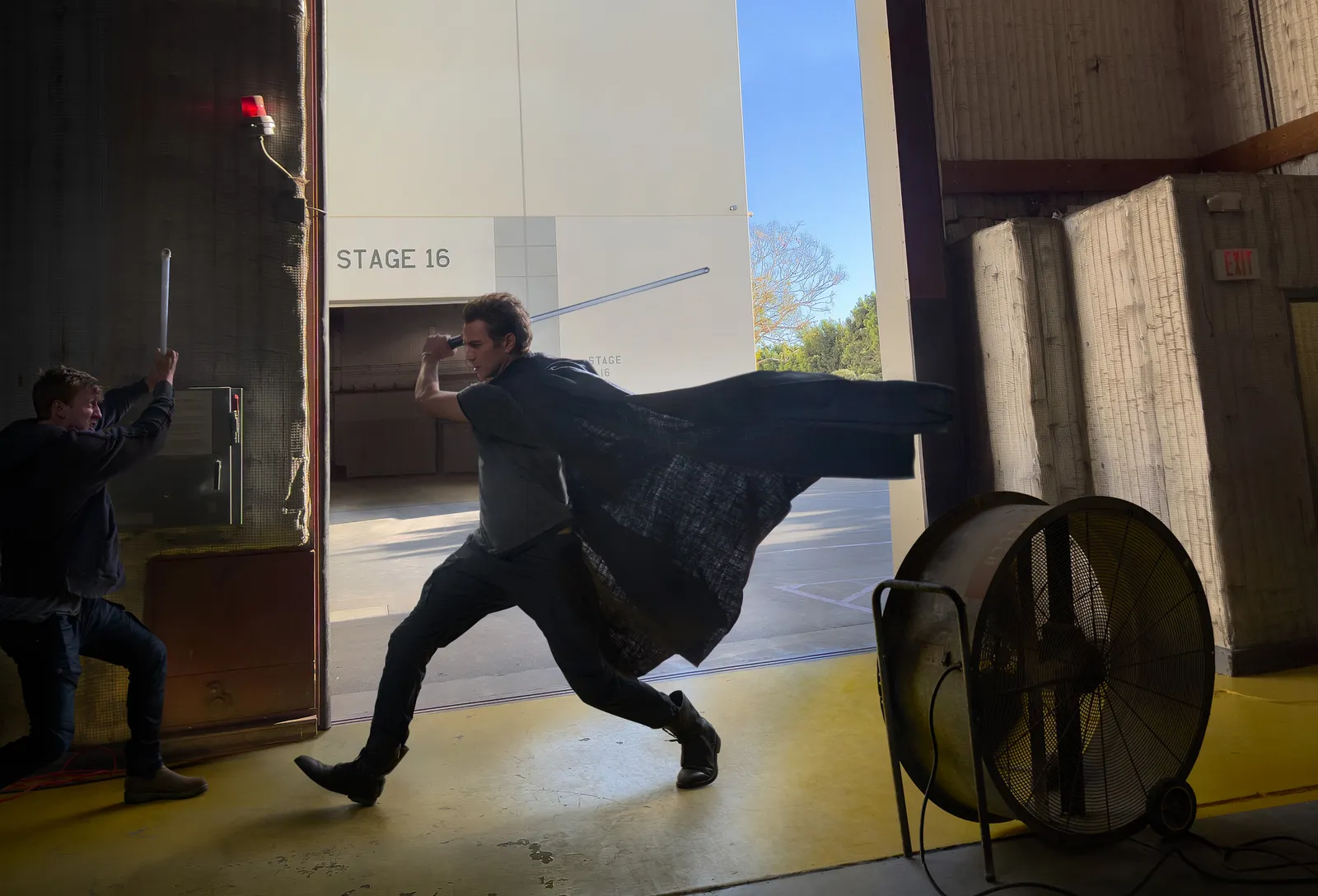 As for Chow, her justification for a rematch between the master and the apprentice was driven by character – how Obi-Wan might react to learning that Anakin didn't die, how Anakin would feel upon getting the opportunity to face down the man who left him for dead, and how their friendship was torn asunder by the tragic circumstances that led to the fall of the Republic. Chow dished out details by saying that at the end of the day, brotherly love is what defines this story:
"For me, across the prequels, through the original trilogy, there's a love-story dynamic with these two that goes through the whole thing. I felt like it was quite hard to not [include] the person who left Kenobi in such anguish in the series… I don't think [Obi-Wan] ever will not care about [Anakin]. What's special about that relationship is that they loved each other."
Lastly, McGregor has a separate reason to be excited about the arrival of his show – now, he's got a family to impress with his spin-off series!
"My partner, Mary, is doing that Star Wars series with Rosario and she's about to start. Our little boy has been born into this massive Star Wars family. He will either embrace it or really go the other way. I don't know. Maybe he'll be a Trekkie!"
Obi-Wan Kenobi will have its two-episode debut on Disney Plus on May 27, 2022, and will air its remaining four episodes on subsequent Wednesday nights. Aside from the aforementioned cast members, other cast members of the series include Indira Varma, Kumail Nanjiani, O'Shea Jackson Jr., Simone Kessell, Benny Safdie, Maya Erskine, and Rory Ross, with Jimmy Smits rumored to reprise his role as Bail Organa.
Grant has been a fan of Star Wars for as long as he can remember, having seen every movie on the big screen. When he's not hard at work with his college studies, he keeps himself busy by reporting on all kinds of Star Wars news for SWNN and general movie news on the sister site, Movie News Net. He served as a frequent commentator on SWNN's The Resistance Broadcast.
source: www.starwarsnewsnet.com