John Boyega has indicated that he currently has no plans to return to the Star Wars franchise, though he fully expects Finn stories to be told in other mediums. Boyega also took a moment to acknowledge Disney/Lucasfilm's efforts to address online racism, a vast improvement in the years since his experience with it.
Since the release of Star Wars: The Rise of Skywalker in 2019, John Boyega has gone back and forth on the idea of reprising his star-making role as Finn. In May 2020, he expressed a significant amount of enthusiasm for the idea of returning if behind-the-scenes talent like Kathleen Kennedy and J. J. Abrams were to return, or if his fellow leads Daisy Ridley and Oscar Isaac returned as Rey Skywalker and Poe Dameron. However, in September of that same year he notably expressed frustration at how he felt sidelined both in the marketing for The Force Awakens and with a decreased amount of importance to the stories of The Last Jedi and The Rise of Skywalker. A month later, after he spoke with Lucasfilm about his concerns, he seemed open to the idea of telling a Disney Plus story adapting the planned Coruscant liberation narrative that Collin Trevorrow's cancelled Star Wars script would have utilized. This despite previously saying he had no interest in doing a Disney Plus series while on the press tour for The Rise of Skywalker. There is nuance to these statements of course, as some deal with retrospective thoughts on marketing and stories, and others pertain to the future, so keep that in mind.
Recently, Boyega's state of mind is that he's satisfied if three movies is all he does with the character. Talking to Sirius XM (hat tip Variety) while promoting his latest movie Breaking, Boyega said he enjoyed his time in Star Wars, he does not feel compelled to revisit the role:
"At this point – I'm good… I think Finn is at a good confirmation point where you can just enjoy him in other things, the games, the animation. But I feel like [the Sequel Trilogy] was good for me."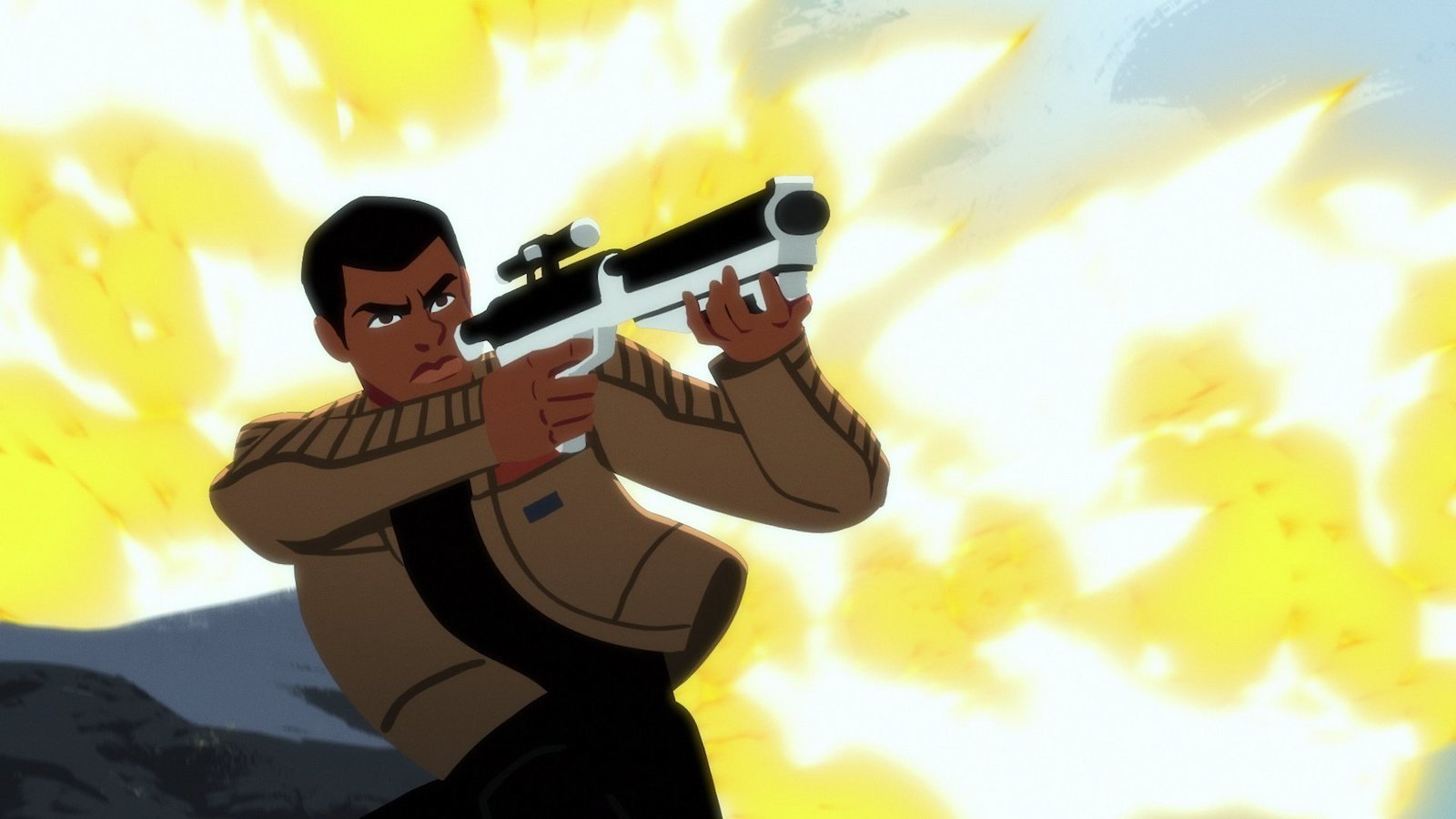 The most recent statements from John Boyega call to mind Harrison Ford's vocal reluctance to ever revisit Han Solo again after he finished Return of the Jedi – which he obviously changed his mind about for The Force Awakens and The Rise of Skywalker. Boyega actually played off of this idea by joking he should return when he is much older.
"Hey man, you're going back when you're 79! 'Chewie, we're home!', saying! Harrison Ford that a little bit! [laughs]"
Instead of tackling blockbuster roles after completing work on a Star Wars trilogy like Ford did, Boyega has chosen to mostly do more serious, one-off roles with projects that are more serious in nature, including Small Axe: Red, White, and Blue and The Woman King. So don't expect Boyega to play Finn again anytime soon, though it is safe to assume Lucasfilm will keep the door open for him in case he changes his mind.
One thing that John Boyega has praised Lucasfilm for is their efforts to protect their talent after the trilogy's completion. While he was subject to an unexpected and ferocious campaign of online racism following the confirmation that his character – a renegade Stormtrooper – would be one of the leads of The Force Awakens, Disney and Lucasfilm seemed unprepared to handle that problem and did little to protect him from it, to the point where Boyega had to leave social media for several years. Moses Ingram, who had a substantial role in Obi-Wan Kenobi, had similarly been faced with that kind of backlash recently, but this time Lucasfilm stepped in to publicly and clearly stand by their actor and condemn racist attacks, including a public statement by Ewan McGregor. Boyega feels he made a difference by raising his concerns with Lucasfilm following his September 2020 statements, and he's happy they listened:
"Moses Ingram being protected makes me feel protected. Do you understand what I'm saying? It makes me feel like, 'Okay, cool. I am not the elephant in the room.' Because when I started, it wasn't really a conversation you could bring up. You know how they went through it. It was kind of like, let's just be silent… But now to see how blatant it is, to see Ewan McGregor come and support [her]."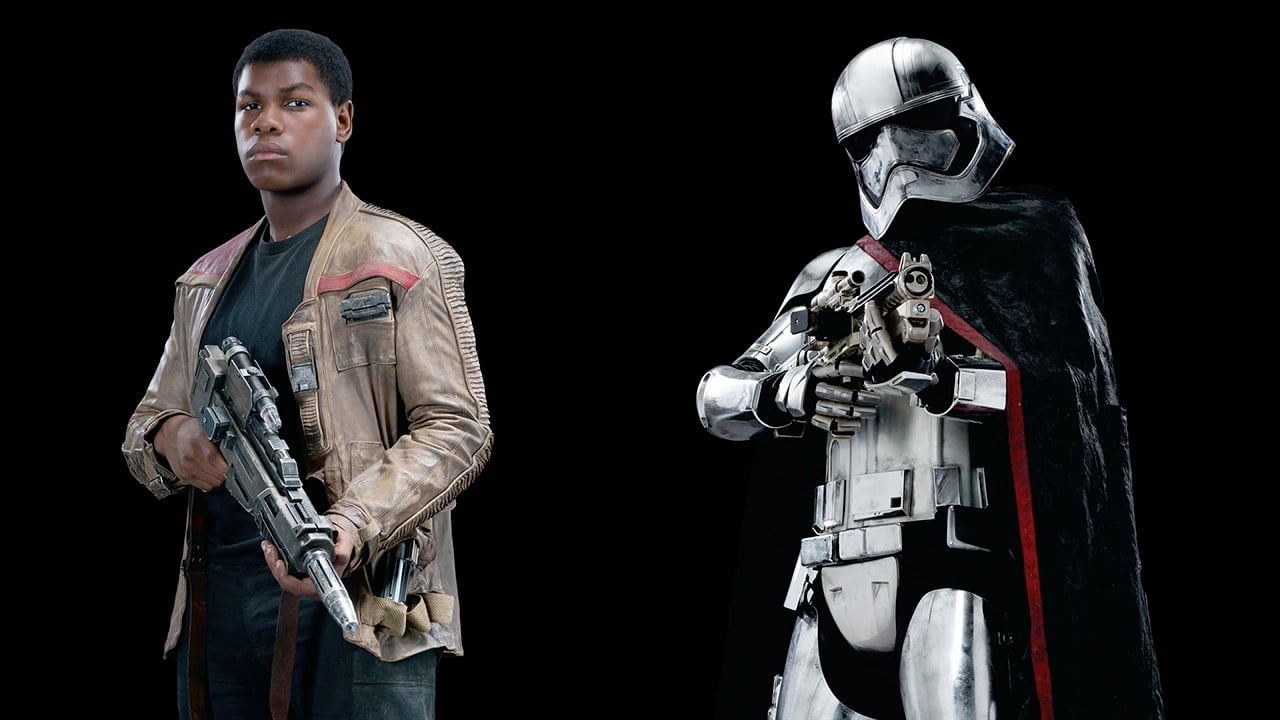 Boyega expanded on this thought by noting that he's not letting what happened in 2015 get him down and that he was glad he might have made a difference:
"It doesn't make me feel bitter at all. It makes me feel like sometimes you are that guy. And my dad taught me that. Sometimes you're not the guy to get the blessing and sometimes you are Moses [the prophet], you know, you lead the people to the mountain, but you see the destination. You don't get to go in, you get others to go in. And that's where you get your happiness from. And for me to see other people accepted, and then at the same time to see that the studios now are like, 'Okay, cool. This is not an elephant in the room conversation. We need to support our Black client.' It's fantastic."
You can watch the full interview below:
Grant has been a fan of Star Wars for as long as he can remember, having seen every movie on the big screen. When he's not hard at work with his college studies, he keeps himself busy by reporting on all kinds of Star Wars news for SWNN and general movie news on the sister site, Movie News Net. He served as a frequent commentator on SWNN's The Resistance Broadcast.
source: www.starwarsnewsnet.com