Updated: California launch slips. New T-0 for Wednesday morning launch.

SpaceX is planning a Starlink delivery mission from Cape Canaveral just on the other side of midnight, the first of two planned Falcon 9 launches in less than 48 hours. Liftoff from pad 40 is now scheduled for 12:05 a.m. EST (0505 UTC).
Near-perfect weather is forecast for the launch of 23 more satellites for SpaceX's Starlink internet service. U.S. Space Force meteorologists at the 45th Weather squadron said Monday there was a greater than 95-percent chance of acceptable weather for launch.
It will be the first launch from Space Launch Complex 40 since SpaceX attached a crew access arm to a recently-constructed tower as it upgrades the facility to handle crew and cargo Dragon flights.
As the Starlink mission gets ready to fly, at NASA's neighboring Kennedy Space Center, SpaceX will be poised to roll out another Falcon 9 with a Cargo Dragon for a space station resupply mission, scheduled for liftoff on Thursday at 8:28 p.m. EST (0128 UTC).
On the other side of the country at Vandenberg Space Force Base, California, another Falcon 9 was being prepared for a Thursday launch of the Transporter 9 mission but it has now slipped two days to Nov. 11. It will carry a multitude of small satellites on a ride-share mission.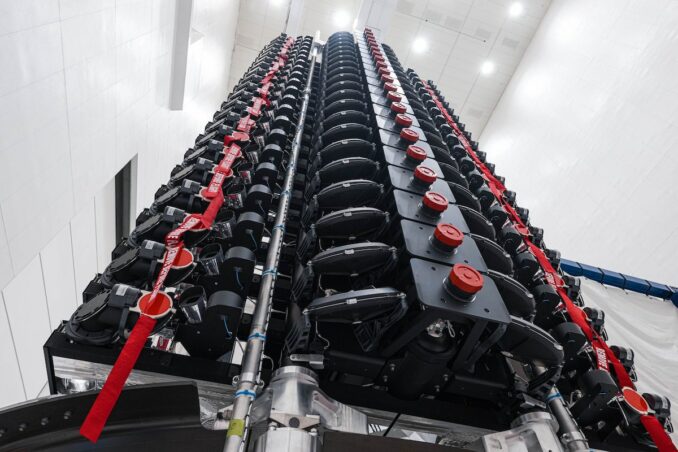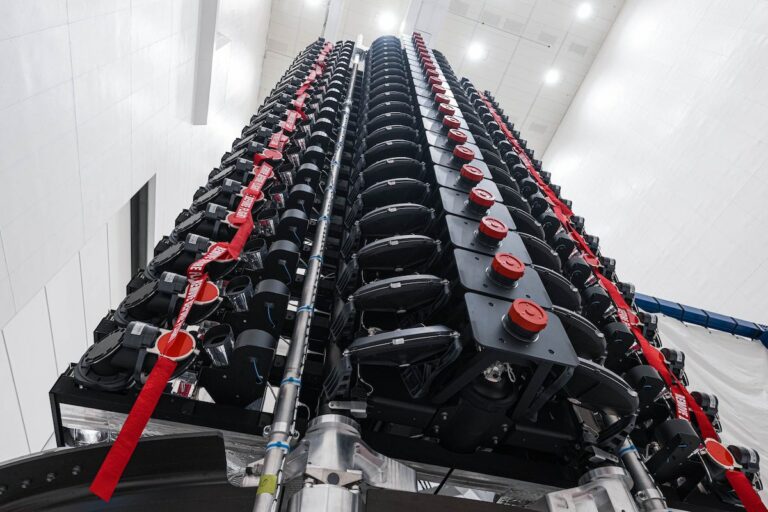 The Falcon 9 booster for Tuesday's Starlink 6-27 mission, tail number B1073, is making its 11th flight. It entered service in May 2022 carrying a batch of 53 V1.5 Starlink satellites. In addition to making five more Starlink deliveries, it launched the SES-22 satellite, ispace's HAKUTO-R lunar lander and the Hispasat Amazonas Nexus satellite. It also helped deliver supplies to the International Space Station on the CRS-27 Cargo Dragon flight.
After lifting off from Florida's Space Coast, the Falcon 9 will head south-easterly targeting an orbit inclined 43 degrees to the Equator. After burning its nine Merlin 1D engines for nearly two and a half minutes, the first stage will separate from the second stage and continue downrange to land on the drone ship 'Just Read the Instructions' in the Atlantic Ocean, about 424 miles (682 km) from the launch site.
The rocket's payload fairing halves will splashdown on parachutes a little further downrange from the drone ship and be scooped up by the support ship 'Bob', named after Crew Dragon Demo-2 astronaut Bob Behnken. SpaceX recently released a photograph of a payload fairing half, which had made 13 flights, being recovered from the Ocean following the last Starlink launch.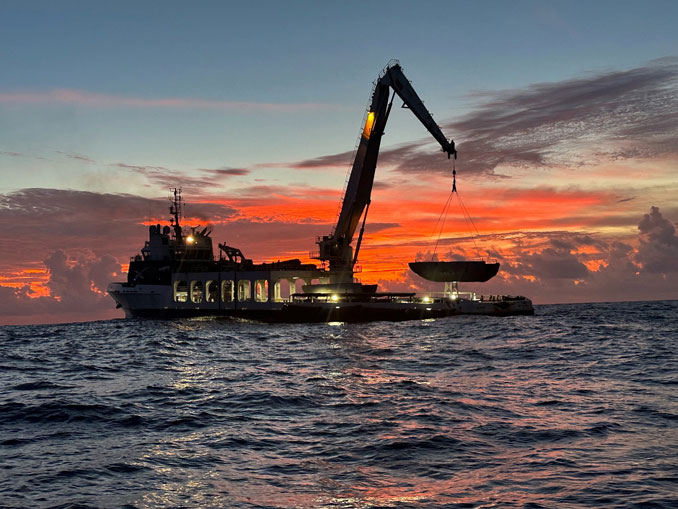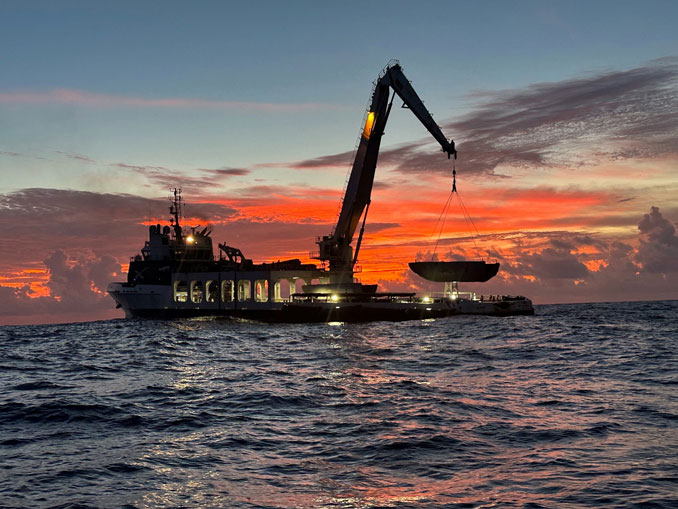 Meanwhile, high above, the single vacuum Merlin engine of the second stage will fire for about six-minutes to reach a parking orbit. After coasting for about 45 minutes, the second-stage engine will re-ignite for a three-second burn to refine the orbit. Deployment of the 23 V2 Mini Starlink satellites will follow at about one hour and five minutes after launch. SpaceX says it has more than two million subscribers worldwide for its Starlink internet service.
It will be SpaceX's 80th orbital launch of the year and the 270th flight of a Falcon 9 rocket to date.
Spaceflight Now's live coverage of the launch will get underway about an hour before liftoff. You can also watch 24-7 views of launch pads at the Cape in our Launch Pad Live stream.
source: spaceflightnow.com