Update 7:45 p.m. EDT (2345 UTC): SpaceX has scrubbed tonight's planned Starlink launch and rescheduled for Friday night at 11:38 p.m. EDT (0338 UTC). The company was keeping watch on the weather in the booster recovery zone, where seas had been churned up by Hurricane Lee. Also, as of 7:45 p.m. EDT (2345 UTC) the Falcon 9 was not upright at the launch pad.
Live coverage will start here about one hour before launch
SpaceX hopes to launch its 65th orbital mission of the year shortly after midnight tonight, but it's keeping an eye on the hurricane-churned ocean in the booster recovery zone. Liftoff of the Falcon 9 from Cape Canaveral with 22 satellites for the Starlink network is scheduled for 12:03 a.m. EDT (0403 UTC).
The 45th Weather Squadron at Cape Canaveral Space Force Station placed the probability of violating weather rules at 35 percent in a forecast issued on Wednesday.
As of the 11 a.m. EDT (1500 UTC) update from the National Hurricane Center, Hurricane Lee is a strong, Category 1 hurricane with maximum sustained winds of 90 miles per hour. While the eye of the storm is well to the east of Florida and moving north, the hurricane is creating rough sea conditions in the Atlantic east of the Bahamas, where the drone ship "Just Read the Instructions" is to be stationed for the first-stage booster landing.
The Space Force meteorologists noted that booster recovery weather is a "moderate" risk. Waves in the vicinity of the landing zone are forecast to be 9-14 feet today, easing to 7-11 feet overnight.
SpaceX said there is a backup launch opportunity at 12:30 a.m. EDT (0430 UTC). The next launch opportunity would be at 11:38 p.m. EDT Friday (0338 UTC Saturday). Local weather conditions are expected to deteriorate slightly Friday night with a 55 percent chance of weather rule violation. However booster recovery conditions improve slightly with a low to moderate risk.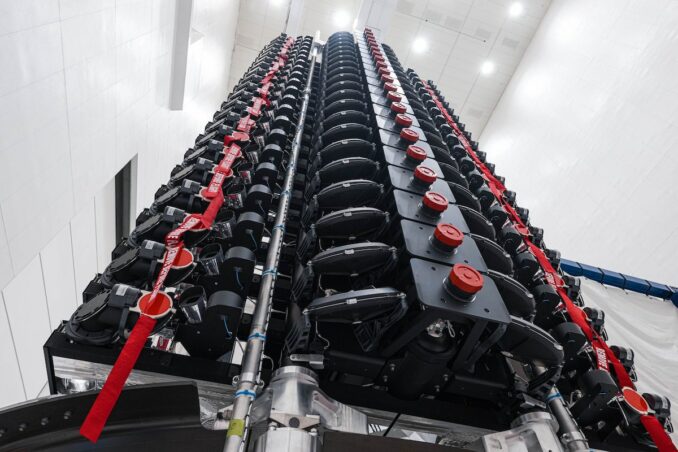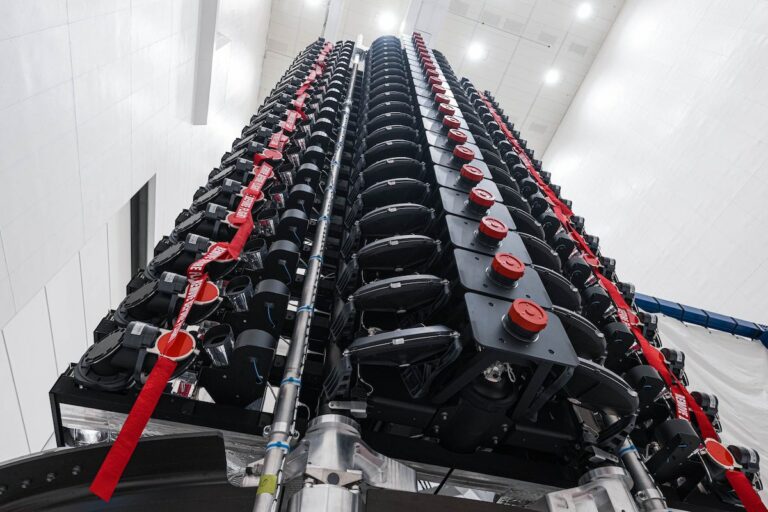 For the Starlink 6-16 mission, the Falcon 9 rocket will head on a south-east trajectory out of Cape Canaveral's Space Launch Complex 40 (SLC-40). If all goes according to plan, deployment of 22 V2 mini Starlink satellites will occur about an hour and five minutes after launch. The payload fairing containing the satellites was transported to the launch pad late Thursday afternoon.
The first stage booster for this mission, tail number B1078, has made four prior flights, including the Crew-6 mission in March. Crew Dragon Endeavor, which flew to the ISS on that mission, recently returned with its four-member crew.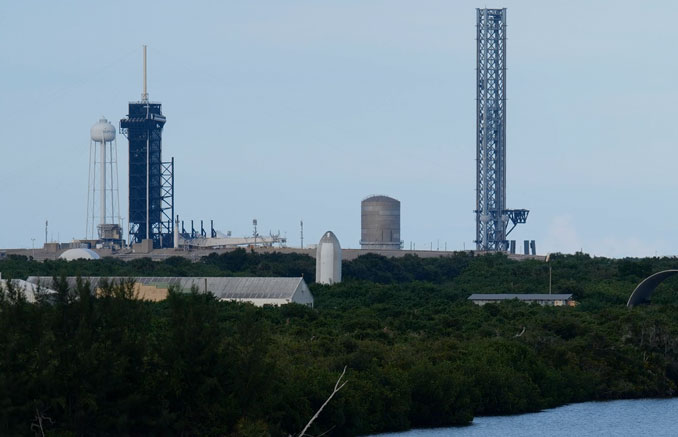 source: spaceflightnow.com