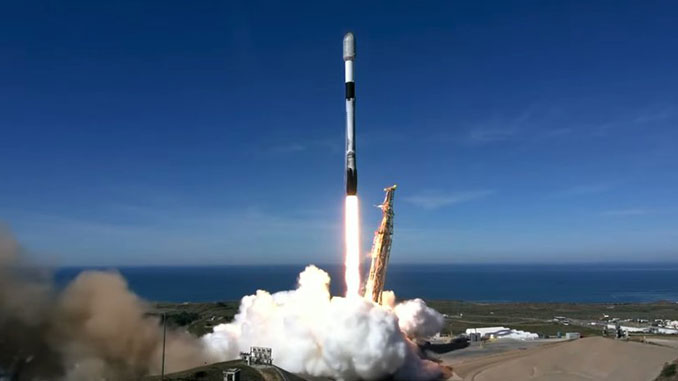 For the fourth time in 2023, SpaceX launched a smallsat rideshare mission to low Earth orbit with a multitude of payloads. The Transporter-9 mission lifted of at the opening of a 55-minute window at 10:49 a.m. PST (18:49 UTC) from Vandenberg Space Force Base in California.
SpaceX said the launch included 113 payloads, 90 of which were deployed directly from the Falcon 9 rocket. The other 23 satellites will deploy from orbital transfer vehicles at a later time.
Spaceflight Now will provide live coverage of the Transporter-9 launch in our Launch Pad Live stream.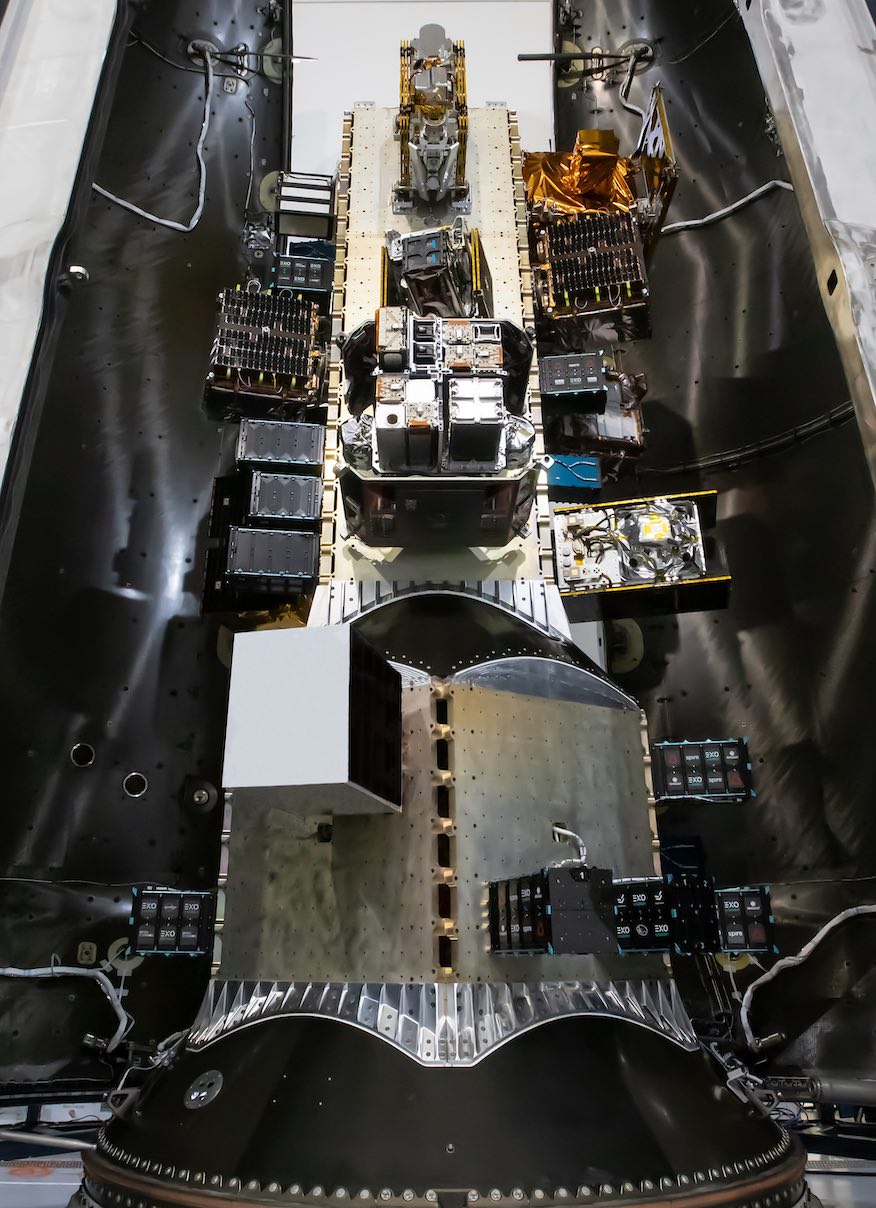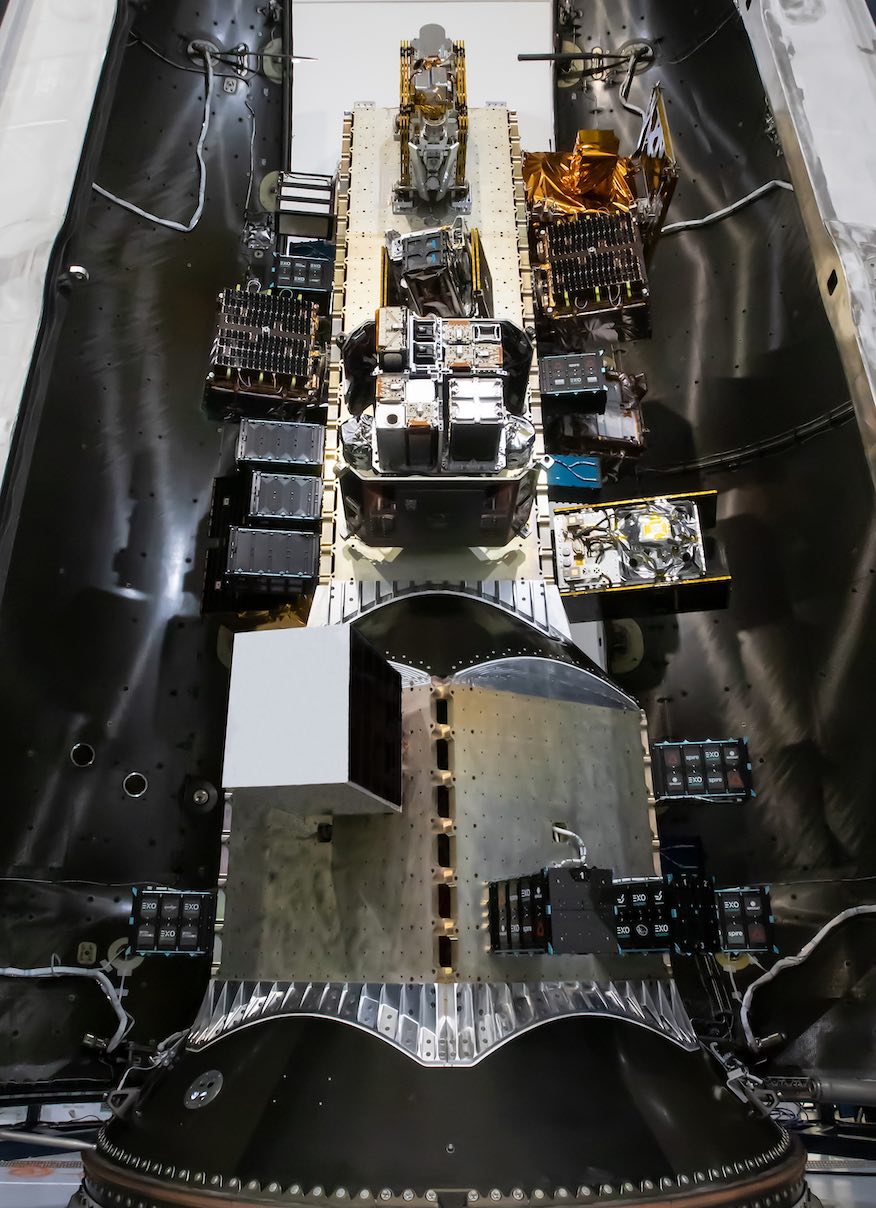 The plurality of the payloads came from Earth observation company, Planet Labs PBC. The San Francisco-based company sent up 36 more of its SuperDove satellites, which add to a roster of more than 500 currently on orbit. It also launched a technology demonstration satellite called "Pelican-1," which will "host Planet's next generation of imaging sensors, to be deployed as part of the Pelican and Tanager constellations."
The mission comes at the end of a week where SpaceX launched a batch of Starlink satellites and a cargo resupply mission to the International Space Station. It also comes a day before the company prepares to launch two more satellites on behalf of Luxembourg-based satellite company, SES.
The Transporter-9 mission lifted off into a clear blue sky from Space Launch Complex 4 East (SLC-4E). The first stage booster, tail number B1071, returned to Vandenberg for a touchdown at Landing Zone 4 (LZ-4).
It was the 12th mission for B1071 after flying Transporter-8, two missions for the National Reconnaissance Office, NROL-87 and NROL-85, German radar-imaging satellite SARah-1, the NASA-French ocean research satellite SWOT, plus six Starlink delivery flights.
Earth observations and technology demonstrations
Starting just over 54 minutes into the mission, SpaceX started deploying the rideshare payloads, starting with a batch of 11 payloads manifested by German company, Exolaunch.
First up was one of three satellites from Canadian company, GHGSat: GHGSat-C9 "Juba." It along with GHGSat-C10 "Vanguard" and GHGSat-11 "Elliot" were named after the children of company employees and are designed to monitor emissions. The company claims that GHGSat-10 will become "the world's first commercial CO2 monitoring payload."
Also onboard the flight was Djibouti-1A, a satellite designed to "transmit data by the meteorological station of the Djibouti Center for Study and Research (CERD) to the Missions Control Center located in Djibouti, and provide the necessary tools to keep track of the changes in water resources by providing country-wide, real-time data," according to the publican Space in Africa.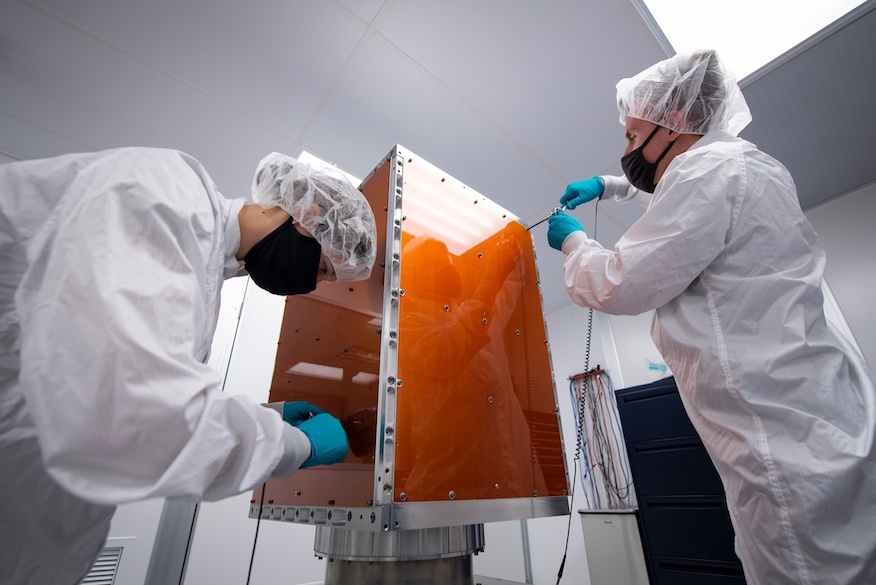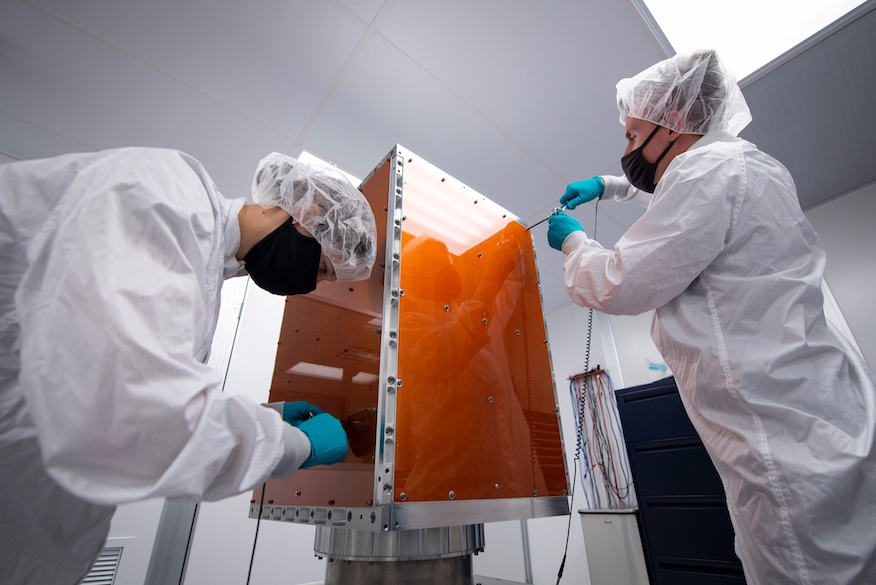 The final payload to deploy deploy, nearly and hour-and-a-half into the mission, was FalconSAT-X, a satellite developed by the U.S. Air Force Academy. The Air Force describes the FalconSAT program as "as an academic platform for an array of aerospace industry and Defense Department experiments."
source: spaceflightnow.com