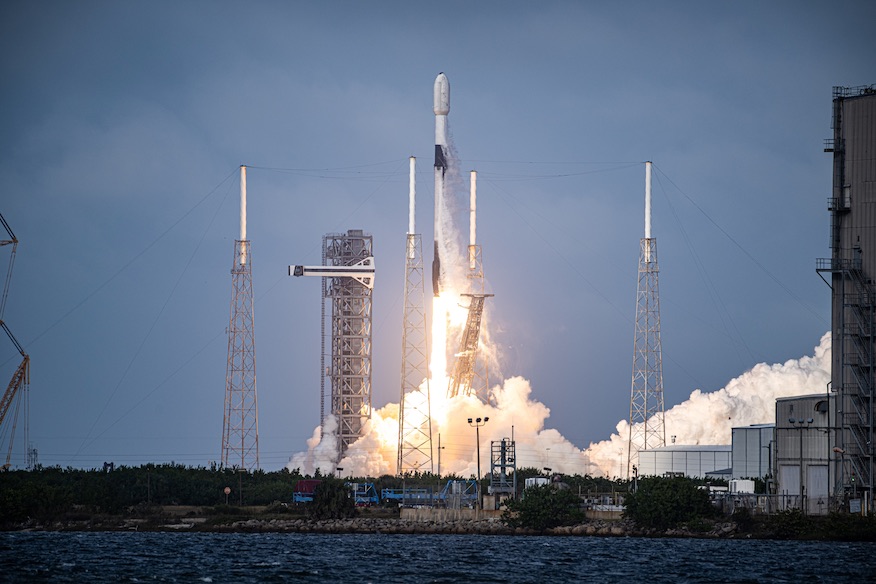 Update 4:43 p.m. EST (2143 UTC): SpaceX successfully launched its Falcon 9 rocket to begin the mission. The satellites will start being deployed around 6:08 p.m. EST (2308 UTC).
Original story:
On its second Falcon 9 mission of the weekend, SpaceX will launch a pair of internet-providing satellites for Luxembourg-based company, SES. Liftoff from Space Launch Complex 40 (SLC-40) at Cape Canaveral Space Force Station is planned during an 89-minute window that opens at 4:08 p.m. EST (2108 UTC).
According to the 45th Weather Squadron's launch weather forecast, there is a 70 percent chance of favorable weather at liftoff with cumulus clouds being the main watch item. Should the launch slip to Monday, weather deteriorates to the point that there would only be 40 percent favorable weather.
Spaceflight Now will have live coverage with commentary of the O3b mPOWER 5&6 launch starting about an hour before liftoff.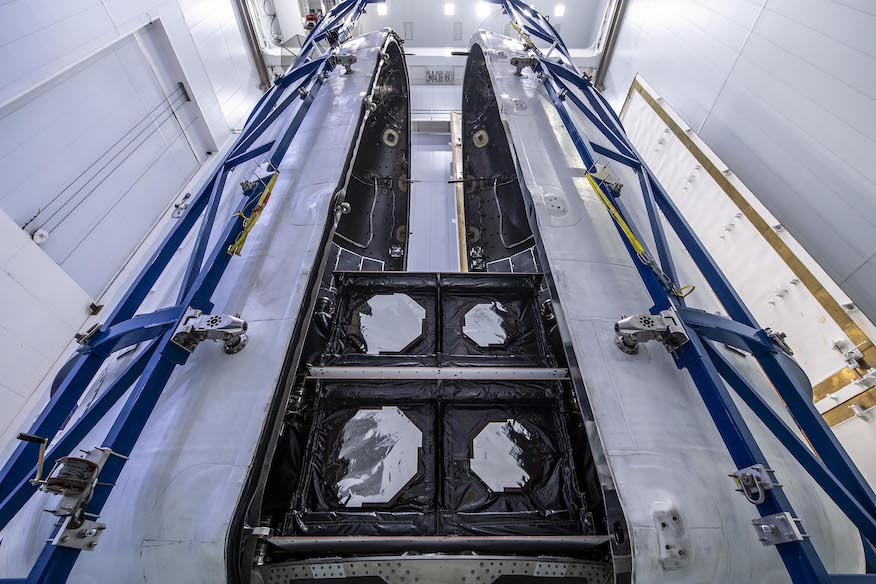 This is the third launch of the Boeing-built O3b mPower satellites for SES. O3b means "Other 3 billion," in reference to the billions of people around the world without access to consistent, reliable internet service. The first two O3b mPOWER satellites launched on Dec. 16, 2022, followed by the second pair on April 28, 2023. The satellites operate in a medium Earth orbit (MEO), roughly 8,000 kilometers above the Earth.
SES said in an its Year-to-Date (YTD) 2023 results statement that commercial service from the O3b mPOWER 5&6 satellites is anticipated in early second quarter of 2024, a delay from the end of 2023.
O3b mPOWER headwinds
The launch of the third pair of satellites for the O3b mPOWER constellation comes at a challenging time for SES. Among the first four satellites that launched, there have been "an increased number of sporadic power module switch offs… including a few non-recoverable events," according to the company.
Boeing and SES have been examining the root causes and mitigation possibilities for those satellites, which have already launched. As these investigations have been going on, the launch of the third pair of O3b mPOWER satellites was delayed multiple times throughout 2023.
"We have identified the causes of the power module issues with the initial 4 satellites in orbit and have now put in place a plan to address those issues," said Roy Pinto, the CEO of SES, in a statement accompanying the YTD 2023 results filing.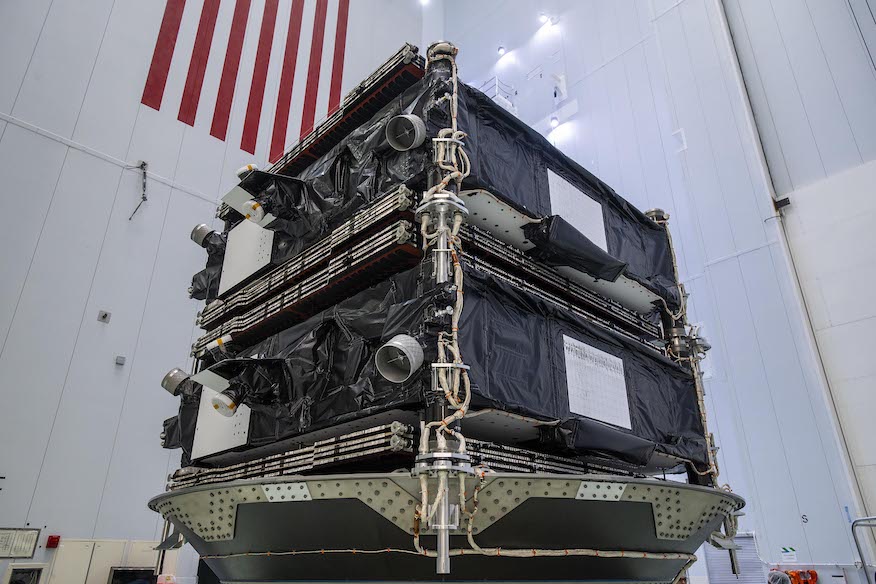 The O3b mPOWER satellites have more than 4,000 beams per satellite that are adjustable to focus bandwidth for high-demand areas. That's compared to the original O3b satellites, built by Thales Alenia Space, which only had 10 beams per spacecraft.
"It has been determined that the anticipated operational life and available capacity of the initial O3b mPOWER satellites will be significantly lower than previously expected," SES said in its financial filing. "SES has secured firm commitments from Boeing and both companies are closely collaborating to deliver the full lifecycle capabilities of the constellation."
Part of that commitment is that the remaining satellites under contract, numbers 7 through 11, will receive new upgrades and two more satellites will be added to the constellation. That will bring the O3b mPOWER constellation up to a total of 13 satellites, compared to the 20 in the original O3b constellation.
SES has not specified what the upgrades will look like or how extensive they may be.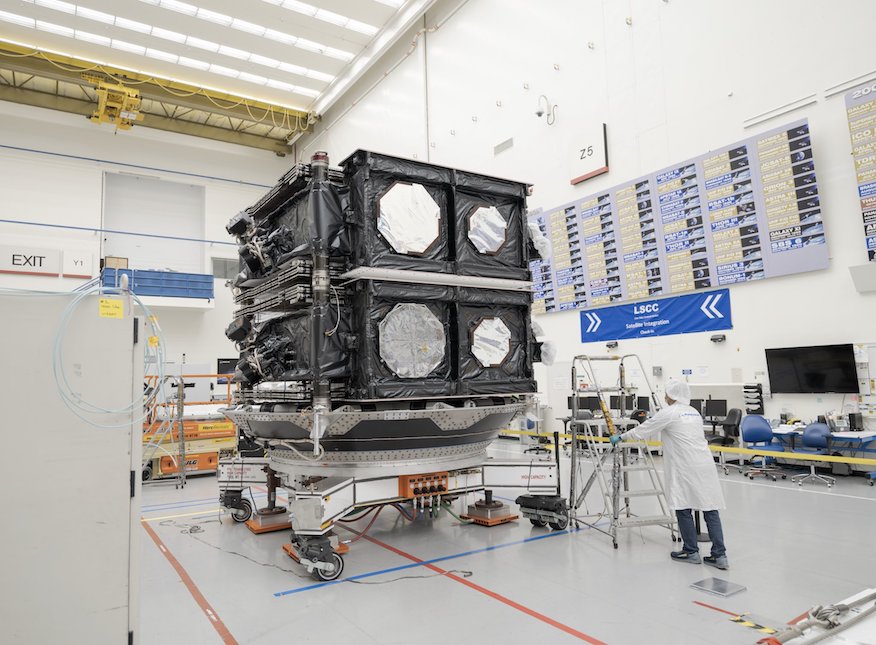 Meeting financial incentive goals
Getting six of the O3b mPOWER satellites up to MEO has been a priority for SES not only to begin the service as quickly as possible, but also to receive a fiscal incentive from the Federal Communications Commission (FCC).
Like other satellite internet operators, like Intelsat and SpaceX, SES needs to vacate the C-band spectrum that was auctioned off to 5G wireless operators. The company had to meet a Dec. 5 deadline in order to receive a $3 billion payment.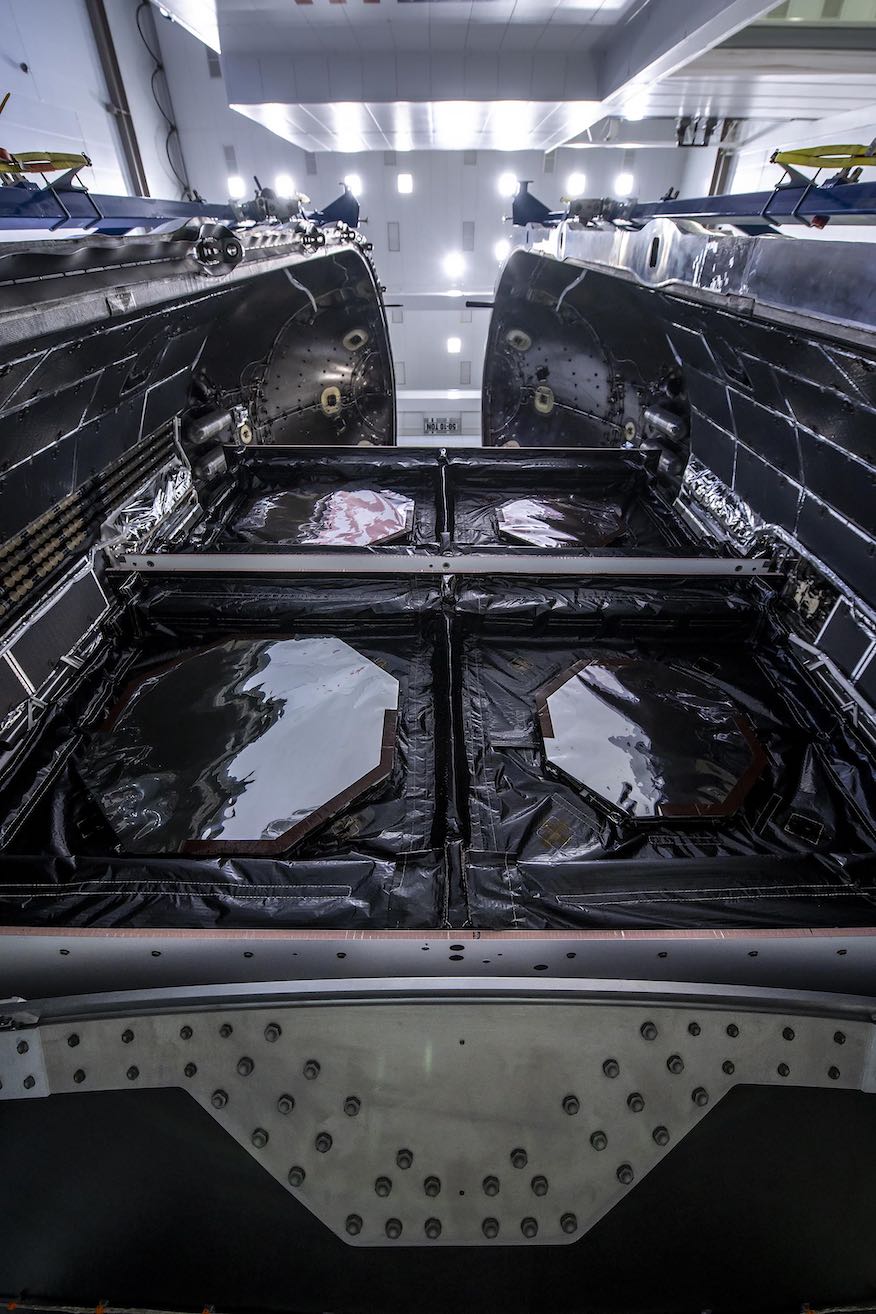 "I am delighted to confirm that we have now collected the full $3 billion (pre-tax) in accelerated relocation payments from Phase II U.S. C-band clearing," Pinto said. "With the clearing completed ahead of schedule, we have fully delivered on the objectives of enabling accelerated deployment of 5G services in the U.S., protecting the critical broadcast services delivered by our customers, and realizing significant value creation for SES."
SES said it has a contract backlog of €4.7 billion (about $5 billion), which includes a $830 million for SES-17 (launched Oct. 24, 2021) and O3b mPOWER combined.
The launch of the next pair of O3b mpOWER satellites is targeting the back half of 2024. Satellites 9, 10 and 11 are expected to launch in 2025 with 12 and 13 launching in 2026.
source: spaceflightnow.com