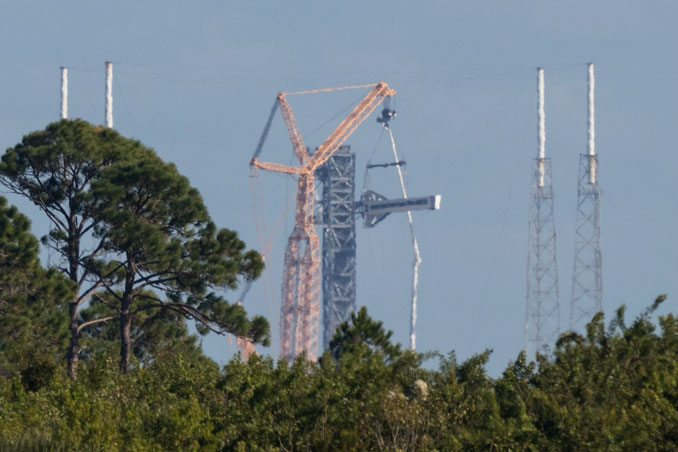 A crew access arm was lifted into place at Space Launch Complex 40 at Cape Canaveral on Monday, as SpaceX races to ready the pad for its first Crew Dragon launch with astronauts as soon as January.
Multiple sources tell SpaceFlight Now that Axiom Space's third private astronaut mission to the International Space Station (ISS) will likely mark the debut of the new tower, thanks to a packed schedule at Launch Complex-39A. The mission, commanded by former NASA astronaut Michael López-Alegría, will send three European astronauts on a trip to the space station for up to 14 days.
Currently, SpaceX and Russia's agency, Roscosmos, are the only tickets to the ISS and it's the lone option currently in the United States until Boeing's CST-100 Starliner spacecraft enters the rotation next year.
Not only that, but SpaceX currently only has one launch pad from which it can launch astronauts, as well as cargo missions, to the ISS: Launch Complex 39A (LC-39A) at NASA's Kennedy Space Center.
Over the course of 2023, SpaceX has been working to change that with the construction of a new crew and cargo access tower at its second Florida launch pad: Space Launch Complex 40 (SLC-40) at CCSFS.
If the tower isn't ready in time to support that mission, Ax-3 could still launch from LC-39A as all other SpaceX-flown astronaut missions have been going back to 2020. However, that would cause much more congestion on an already packed schedule for LC-39A.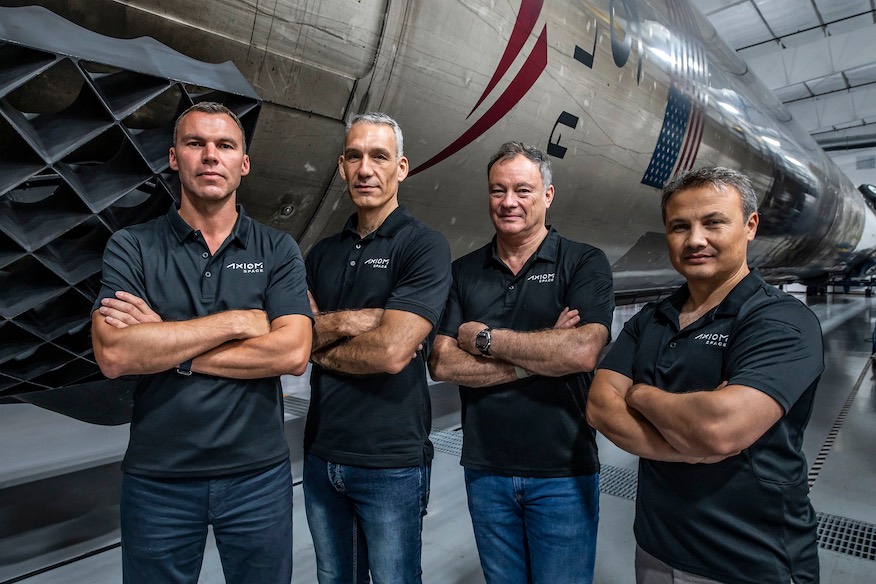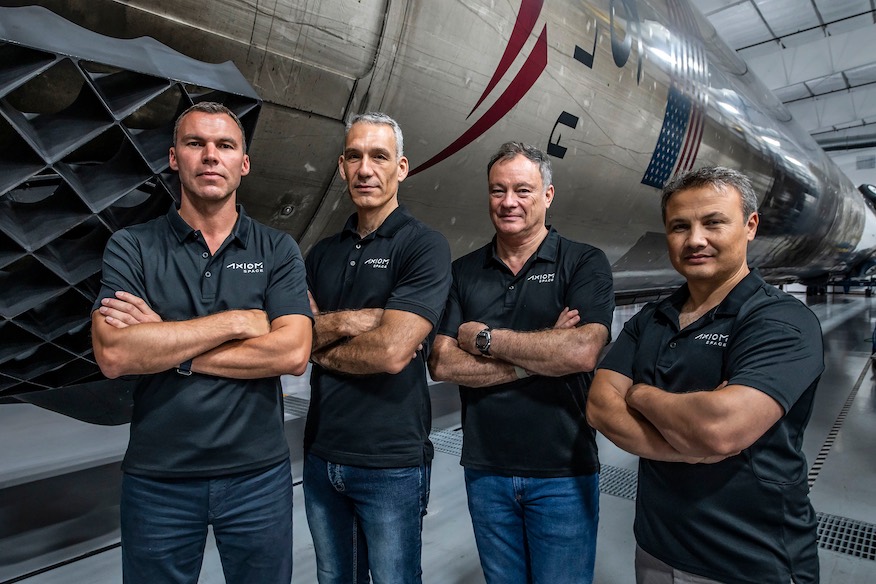 Packed launch schedule
One of the key reasons why Ax-3 might be the mission that would debut the tower capabilities at SLC-40 is a pair of launches scheduled within days of each other that require the currently unique capabilities of LC-39A.
No earlier than Jan. 12, a Falcon 9 rocket will be used to launch the first Commercial Lunar Payload Services (CLPS) mission from Intuitive Machines. The Nova C lander flying to the Moon's South Pole must be fueled at the launch pad using equipment only available at 39A.
In an interview with Spaceflight Now last month, IM's Vice President of Lunar Access Trent Martin said that they will also conduct a wet dress rehearsal "several days before the launch."
"We want to fuel as late as possible. SpaceX has been very accommodating and they're providing us a service that gives us liquid oxygen, liquid methane," Martin said in October. "They'll fill up until the very last minute, so that we're as full as possible and we have the highest chance of success at landing on the Moon."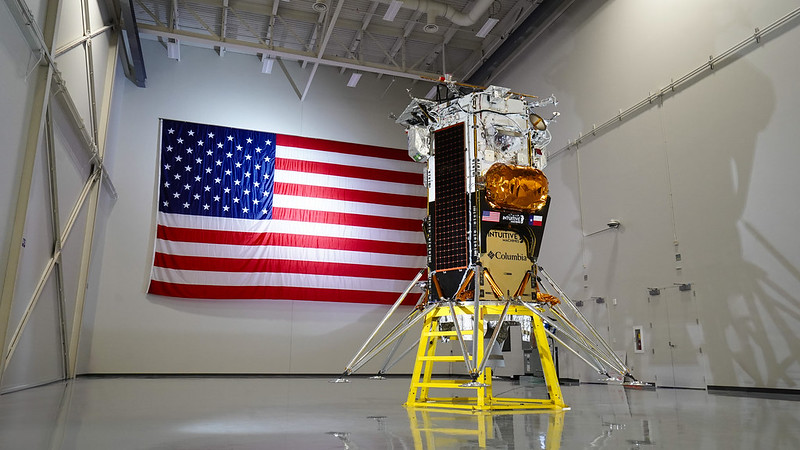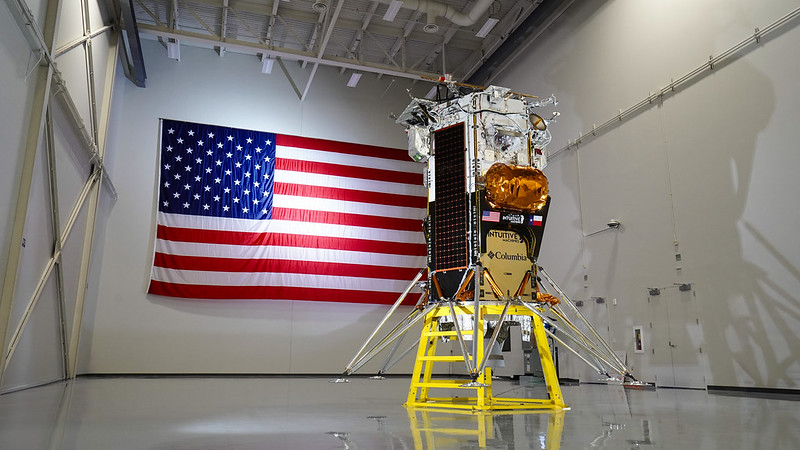 Those launches are boxed in on either side by other high priority missions.
Starting Nov. 9, a Falcon 9 is scheduled to launch the 29th SpaceX Commercial Resupply Services (CRS-29) mission to the ISS, which will send thousands of pounds of cargo and science experiments up to the crew on orbit. That is expected to be followed by the fifth and final Falcon Heavy of 2023: the USSF-52 national security mission.
It takes about three weeks to convert the launch pad from a Falcon 9 to a Falcon Heavy configuration.
On the other side of Ax-3's roughly two-week mission, the SpaceX Crew-8 quartet are expected to launch no earlier than mid-February. Commander and NASA astronaut Matthew Dominick will lead the mission alongside pilot Michael Barratt, mission specialist Jeanette Epps and mission specialist Alexander Grebenkin.
Houston-based Axiom Space was planning to see its third commercial flight to the space station fly from pad 39A within a few days of the IM-1 launch and NASA wants it to go on schedule to avoid disrupting a busy space station traffic plan in early 2024. The IM-1 mission, which only has one, short launch window a month, could face long delays if it gets bumped out of its January window.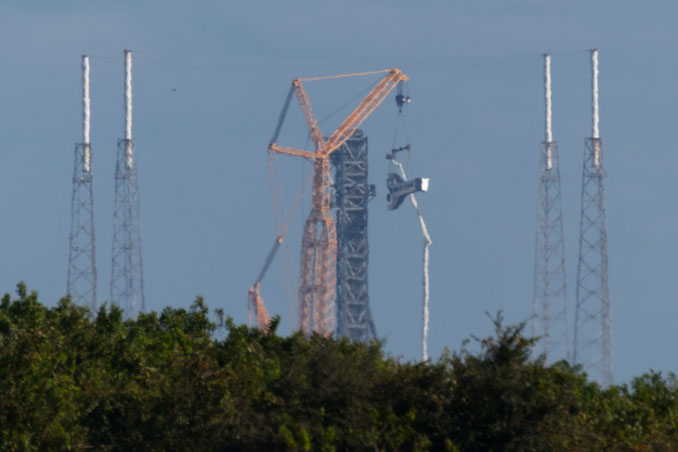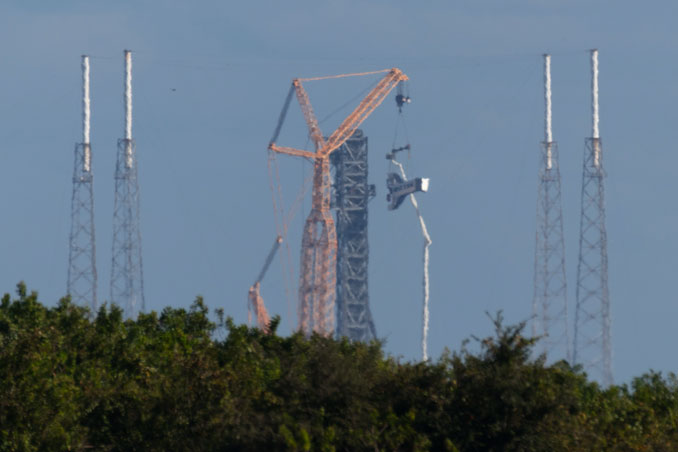 Having the option to launch Ax-3 from SLC-40 would allow SpaceX to meet all of their customers' needs and accommodate more opportunities in a smaller timeframe. That of course, relies upon the crew and cargo access tower being ready in time.
On Monday, construction crews began hoisting the crew access arm into place using a series of cranes and harnesses. This is one of the last major components that needs to be in place, in addition to the emergency egress system, a zip-line-like escape system that would allow astronauts and support personnel to quickly get away from the tower, if needed.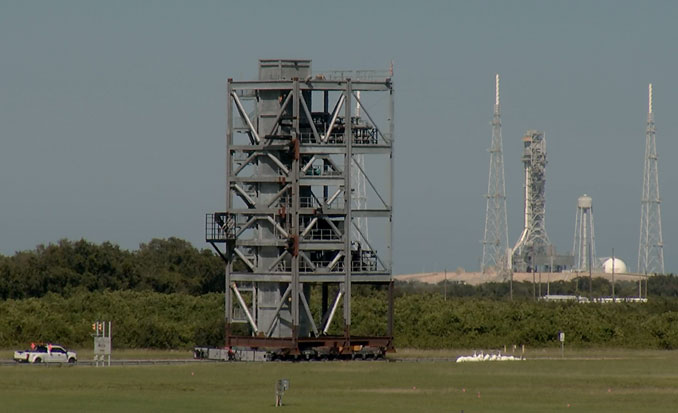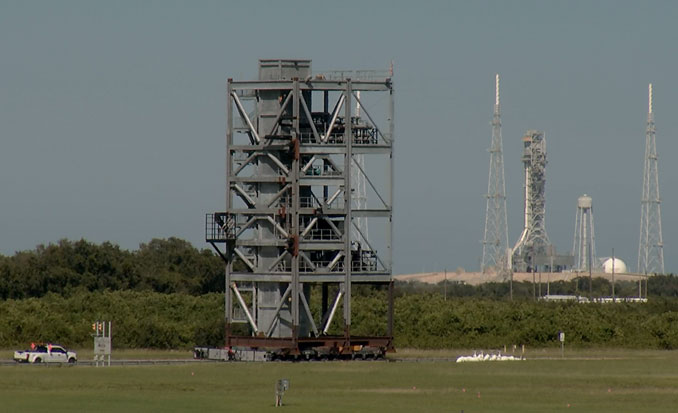 In previous press conferences with NASA and SpaceX officials, said the tower should be finished with construction by the end of 2023.
Astronauts get priority
While the plan right now is for Ax-3 to use SLC-40 and IM-1 to use LC-39A, it all depends on the tower's readiness. If that doesn't come to fruition in time though, sources tell Spaceflight Now that Ax-3 will get first priority to launch from LC-39A in January and the IM-1 mission would be delayed to a later date.
Even if the new tower doesn't get the clearance for use supporting Ax-3 in time for that mission, with increasing requests to launch more to the ISS and commercial space stations after that, it will certainly be a valuable asset for SpaceX and its customers heading into 2024 and beyond.
source: spaceflightnow.com