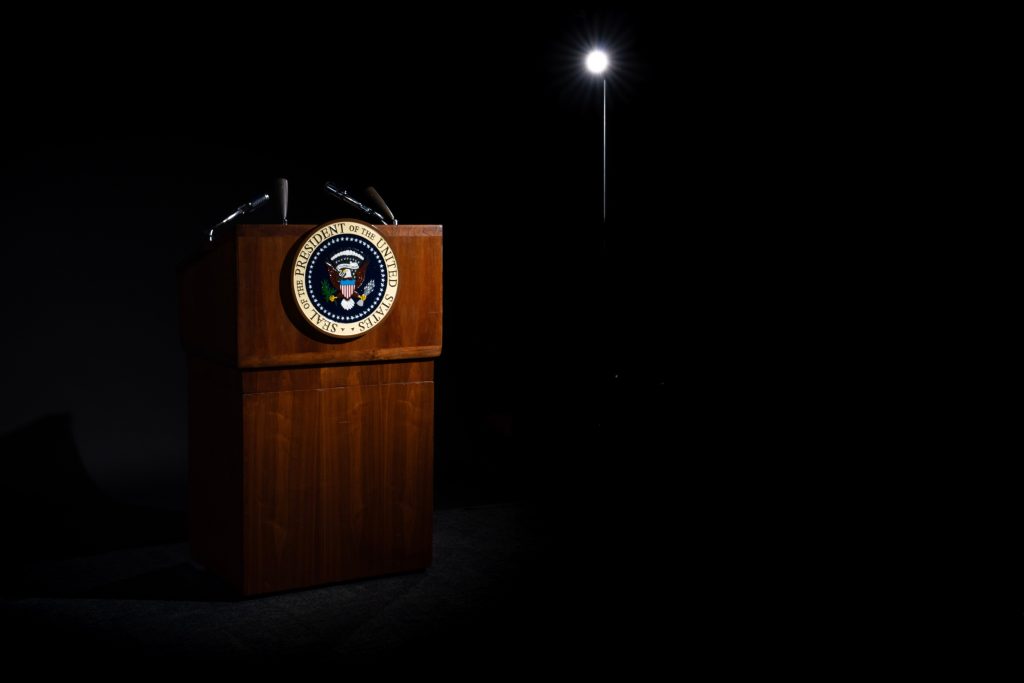 HOUSTON — In a remarkable turn of events, Space Center Houston highlights an important figure behind human spaceflight with the conclusive authentication of the famed lectern from which John F. Kennedy delivered his historic moon-shot speech. Following earlier doubts raised by a Dallas-based historian, the lectern's authenticity has been thoroughly investigated and confirmed, putting an end to the debate surrounding this significant artifact. 
Earlier this year, a news story cast doubt on the authenticity of the lectern on display at Space Center Houston. The story, driven by claims from historian Farris Rookstool, generated attention, and curiosity. Subsequently, Space Center Houston took proactive measures to ensure the accuracy of historical representation. 
The curator team at Space Center Houston, led by Curator and Director of Collections Paul Spana, embarked on a diligent investigation, collaborating with esteemed institutions including the Kennedy Library and Rice University. Additionally, they enlisted the expertise of Steve Pine, a renowned furniture conservation expert from Pine Art Conservation. Mr. Pine received the lectern on April 17, 2023, for a comprehensive examination aimed at determining its origins and history.
Steve Pine's extensive analysis culminated in a detailed report confirming that the lectern in question was indeed the iconic podium from which John F. Kennedy delivered his momentous moon-shot speech. President Kennedy also used the lectern to deliver a speech at the Sam Houston Coliseum on November 21, 1963, just one night before the tragic events of November 22, 1963. Notably, reference images provided undeniable proof that the lectern had also graced the presence of other historical figures, including President Eisenhower, Former President Carter and Vice President Johnson, underscoring its unique historical significance. 
The restoration process not only preserves the lectern's historical integrity but also affords Space Center Houston the opportunity to present the true story of this remarkable artifact. Space Center Houston is displaying the restored lectern to celebrate the 61st anniversary of President Kennedy's moonshot speech at Rice University and 30th anniversary of the lectern's original unveiling at the visitor center for NASA Johnson Space Center. 
"We are delighted to put to rest any doubts about the authenticity of this extraordinary lectern," said William Harris, President and CEO of Space Center Houston. "This lectern represents a pivotal moment in history and serves as a powerful symbol of human achievement and aspiration. Its restoration and return to public display will allow us to continue educating and inspiring visitors for generations to come." 
The restoration of the JFK moon-shot speech lectern marks a significant milestone in Space Center Houston's commitment to historical accuracy and education. As the lectern's story comes full circle, Space Center Houston eagerly anticipates welcoming visitors to witness this unparalleled piece of history. 
For more information, please contact: 
SanTres Broussard 
Communications Manager 
Space Center Houston 
stbroussard@spacecenter.org 
Illiana Luna 
Public Relations Specialist 
Space Center Houston 
iluna@spacecenter.org  
*Note to Editors: High-resolution images of the authenticated lectern and restoration process are available upon request. 
### 
About Space Center Houston 
Space Center Houston's shared purpose is to bring people and space closer together. Over 1.3 million visitors and more than 250,000 students and educators visit each year to connect with the significance of space exploration to pursue a path in STEM or follow along as incredible feats of human spaceflight continue to make new discoveries. Space Center Houston is owned by the Manned Space Flight Education 501(c)3 nonprofit organization and generates an annual $118M economic impact to the Greater Houston area. Space Center Houston is a Smithsonian Affiliate, the Official Visitor Center of NASA Johnson Space Center and a Certified Autism Center. Learn more at spacecenter.org. 

source: spacecenter.org